Cryotherapy is used to treat a variety of skin problems, using extremely cold temperatures.
Liquid nitrogen is applied to the specific area, allowing the skin cells to die effectively. It is a reliable, safe and inexpensive way of receiving treatment for a number of different skin conditions. Many patients opt for cryotherapy as it is less evasive than surgery.
At Hazelhill Family Practice some of the skin issues we offer cryotherapy treatment for include:
Warts
Benign lesions
Bowen's disease
Actinic karatoses
Seborrhoeic keratoses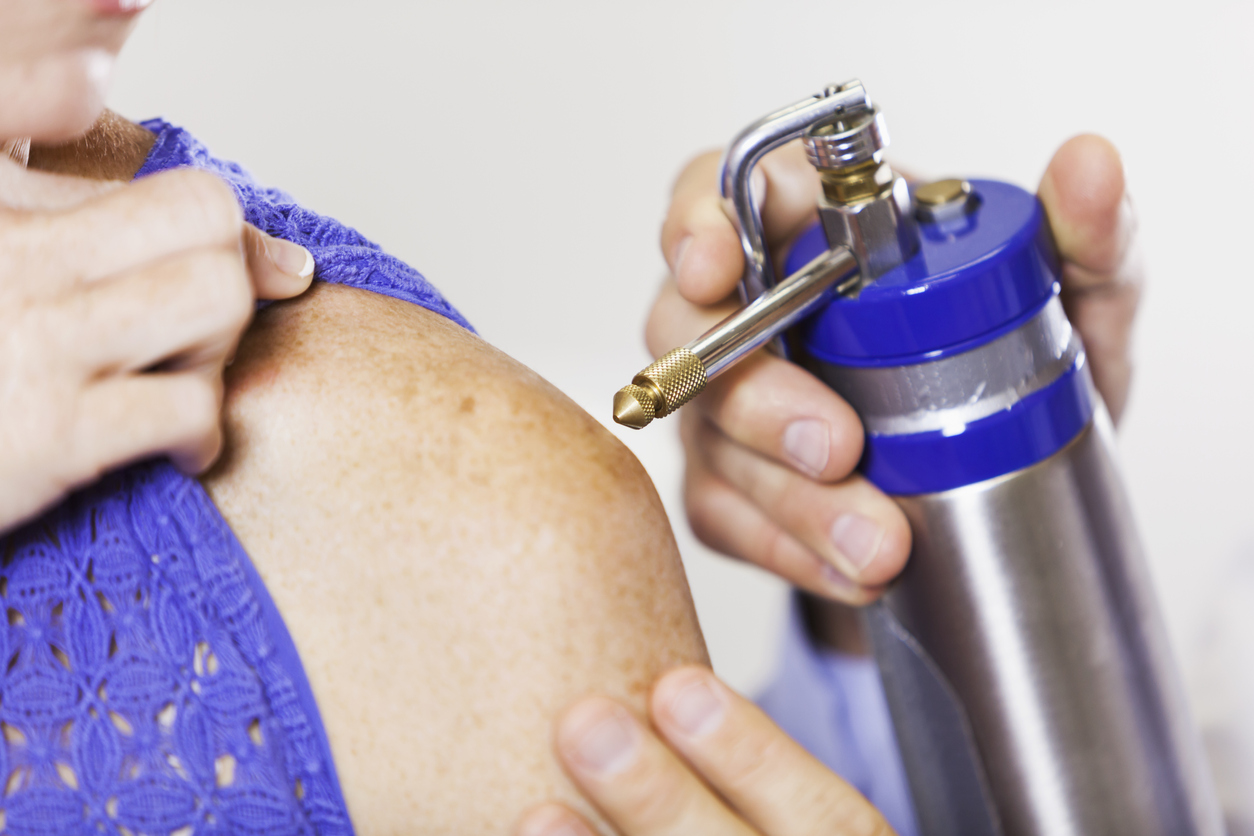 How is the cryotherapy used?
First we will discuss the patient's concern and diagnose the specific condition causing the skin problem. If it is a relevant ailment then we will go through the possibilities of cryotherapy treatment with the patient. Cryotherapy can be offered during the same session or at a future date, depending on the wishes of the patient.
Using a special precision tool, we then spray the impacted area with liquid nitrogen, which kills the abnormal skin cells in the affected area. There can be a mild pain/ stinging associated with this treatment but it usually subsides quickly.
Some skin conditions will require multiple cryotherapy treatments before they are completely addressed. We can provide an estimate on the number of treatments required to patients, depending on the size and condition of the specific ailment.
How do I make an appointment at Hazelhill Family Practice?
To book your cryotherapy appointment at Hazelhill Family Practice click here and fill in the appointment form.
You can also call the Hazelhill Family Practice on 094 9630091.