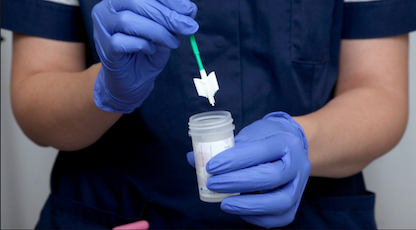 Hazelhill Family Practice is registered with CervicalCheck (the National Cervical Screening Programme) for the provision of Cervical Cancer Screening or smear tests.
This service is provided free of charge if you are currently due a smear test.
Smear tests are provided every 3 years for women age 25-45 and every 5 years for women aged from age 45-60.
The test is to detect early pre-cancerous changes in the cervix (neck of the womb).
It should be noted that a smear is NOT a test for sexually transmitted infections, although these can be organised during your same visit if you mention this in advance (please see STI section for costs associated with that service).
More information about smears can be viewed on cervicalcheck.ie, which will also show if you are eligible for a free smear.
If you are coming for a smear, please bring your invitation letter or CSP ID number with you.
Patients that are not eligible for a free smear can have it done privately at Hazelhill Family Practice. Please contact us for more details.
How do I make an appointment at Hazelhill Family Practice?
To book your smear appointment at Hazelhill Family Practice click here and fill in the appointment form.
You can also call the Hazelhill Family Practice on 094 9630091.