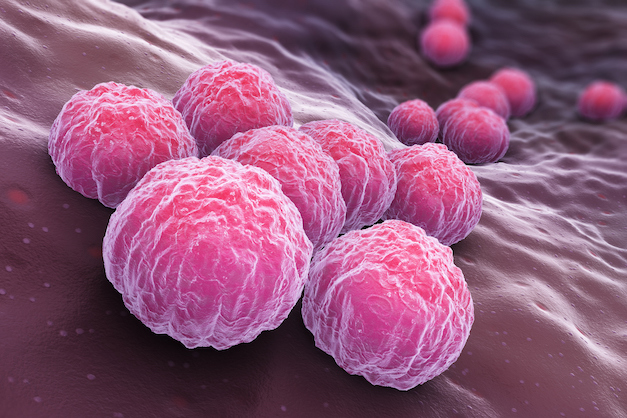 Chlamydia is actually one of the most common types of sexually transmitted infections (STI) in Ireland.
When chlamydia is left untreated it can become painful and cause serious health problems such as infertility.
Chlamydia is particularly common in younger people, however it can be passed amongst anyone who is sexually active. Both men and women can contract chlamydia and pass it on to their sexual partners.
How is chlamydia contracted/ passed on?
Chlamydia is generally passed from one person to another during sex. It is caused by bacteria which are found in the semen or vaginal fluid.  These bacteria can live inside the cells of the cervix, the urethra, the rectum or even the throat and eyes. This means that the infection can be transmitted by vaginal, anal or oral sex.
A chlamydia infection can't be transferred by kissing, hugging or the sharing of common materials such as baths, towels, swimming pools, toilet seats, plates or cutlery.
What are the symptoms of chlamydia?
In many cases people who have chlamydia may not even know it, due to the lack of symptoms or because the symptoms are so mild.  This can account for as many as half of the people who may be infected with chlamydia.
When symptoms of chlamydia do show up they can take 1 – 3 weeks after coming into contact with the infection. This however, is not a hard and fast rule. Sometimes it can take many months for the infection to show, or the chlamydia infection may not be noticeable until it reaches other parts of the body.
If someone has contracted chlamydia, some of the symptoms they may notice include:
An unusual vaginal discharge.
Pain when passing urine.
Bleeding between periods.
Bleeding after sex.
Pain and/ or bleeding while having sex.
Lower abdominal pain.
However it is worth remembering, many people who are infected with chlamydia will not notice any symptoms.
What is the treatment for chlamydia?
Chlamydia can be treated very effectively with the use of the correct antibiotic.
Any person, male or female, who wishes to avoid contracting chlamydia or a different form of sexually transmitted disease should use a condom any time they have sex.
Cost of consultation about Chlamydia:
At Hazelhill Family Practice, the cost for patients who wish to have a consultation about a possible sexually transmitted infection (STI)/ sexually transmitted disease (STD) such as chlamydia is as follows:
| | | |
| --- | --- | --- |
| Procedure | Private Patients | GMS Patients |
| STI/ STD health screen, including tests and follow up | €80 | €80 |
How do I make an appointment at Hazelhill Family Practice?
To book your consultation about a possible sexually transmitted infection at Hazelhill Family Practice click here
You can also call the Hazelhill Family Practice on 094 9630091.