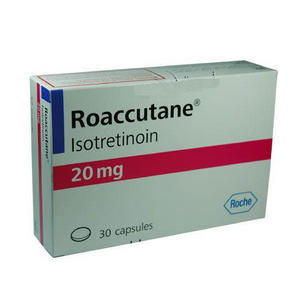 At Hazelhill Family Practice we are one of the few GP practices in the west of Ireland who prescribe Roaccutane.
As a result we have had patients coming from all around Connacht – particularly Mayo, Galway, Roscommon and Sligo.
Roaccutane, also known as Isotretinoin, is a very powerful treatment for acne which has proven to be very effective. It also helps patients for up to 2 years after the course of treatment.
It is a tablet that is usually taken once or twice per day (depending on the level of dosage) with food. Treatment generally lasts for a period of 4 to 6 months.
Roaccutane is a derivative of vitamin A and is part of the same family as retinol.  It acts as an anti-inflammatory which focuses on the sebaceous glands that produce oil in your skin and reduce their oil production. The additional benefit is that the level of bacteria living in the skin is also reduced. These factors combine to help reduce acne.
Due to the power of this treatment, Roaccutane needs to be very carefully administered.  It can only be prescribed by specialist dermatologists and GPs who hold a special qualification.  Patients usually start with a low dose for the first month, to help patients adapt to the course of treatment and to avoid a flare of acne.
Who can take Roaccutane?
There are strict criteria when it comes to prescribing Roaccutance, due to the power of this treatment.  As Roaccutance can harm an unborn child, women need to have a negative pregnancy test before starting treatment. Pregnancy tests are then repeated every month while the treatment continues as well as five weeks after the Roaccutance treatment has been completed. Effective contraception is also required for at least four weeks before treatment, while treatment continues and for at least four weeks after the treatment finishes.
Are there side effects associated with Roaccutane? 
There are a number of side effects associated with Roaccutane. While many thousands of people have benefited from treatment with Roaccutane without any serious side effects, it is important to be aware of the possible side effects before deciding to pursue of course of treatment.
Over the course of treatment, skin can become dry, particularly around the lips. Regular application of lip moisturiser helps.
Often people who begin taking Roaccutance can experience a flare in their acne, with the condition getting worse for a few weeks before improving. Progressive improvement occurs throughout the course of Roaccutane treatment, so patients are advised not to be disappointed if the change is slow at first.
There are also concerns that Roaccutance can cause depression and suicidal feelings.  This is a complicated area, with acne itself often making people feel depressed. However any personal or family history of depression or other mental illnesses should be discussed with your doctor before seeking a course of treatment with Roaccutane. Similarly if after beginning a course of Roaccutane you have any changes in mood or experience any difficulties in sleeping, fatigue, poor appetite or lack of interest in your usual activities, you should contact your doctor.
How do I make an appointment at Hazelhill Family Practice?
To book your Roaccutane consultation at Hazelhill Family Practice click here.
You can also call the Hazelhill Family Practice on 094 9630091.